While managing multiple AdWords campaigns, you might want to visit and revisit your settings or have ready access to other AdWords features. To perform ongoing tasks seamlessly, AdWords Editor helps in winning over your routine revisions. Of the many recurring tasks, adding negative keywords is an essential task too. Knowing that you would end up saving on your ad spend by adding irrelevant keywords that drive traffic, scrutinizing negative keywords seems like an imperative is a must-have.
Here's explaining the step-by-step process for adding bulk negative keywords in AdWords Editor
Step 1: Select your campaign and then click 'Keywords and Targeting' followed by 'Keywords, Negative'
Step 2: Click on 'Make multiple changes'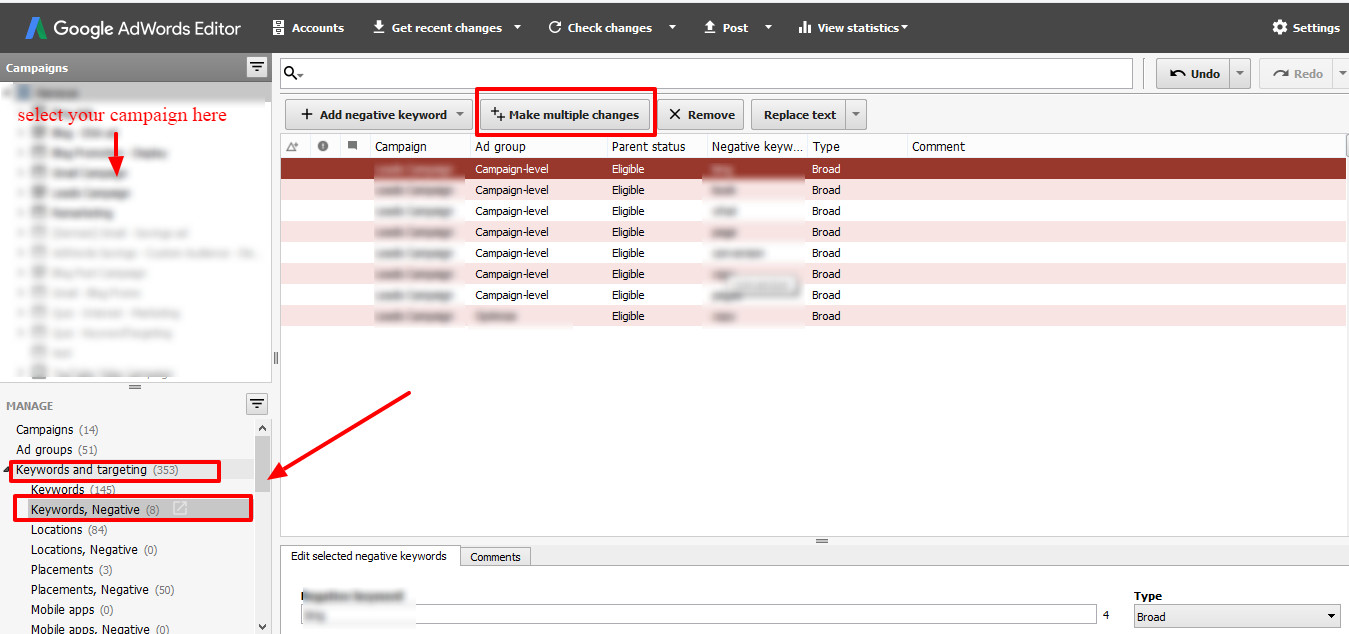 Step 3: If you have a data sheet with the negative keyword details then select 'My data includes columns for campaigns and/or ad groups' (make sure to assign match type to your negative keywords)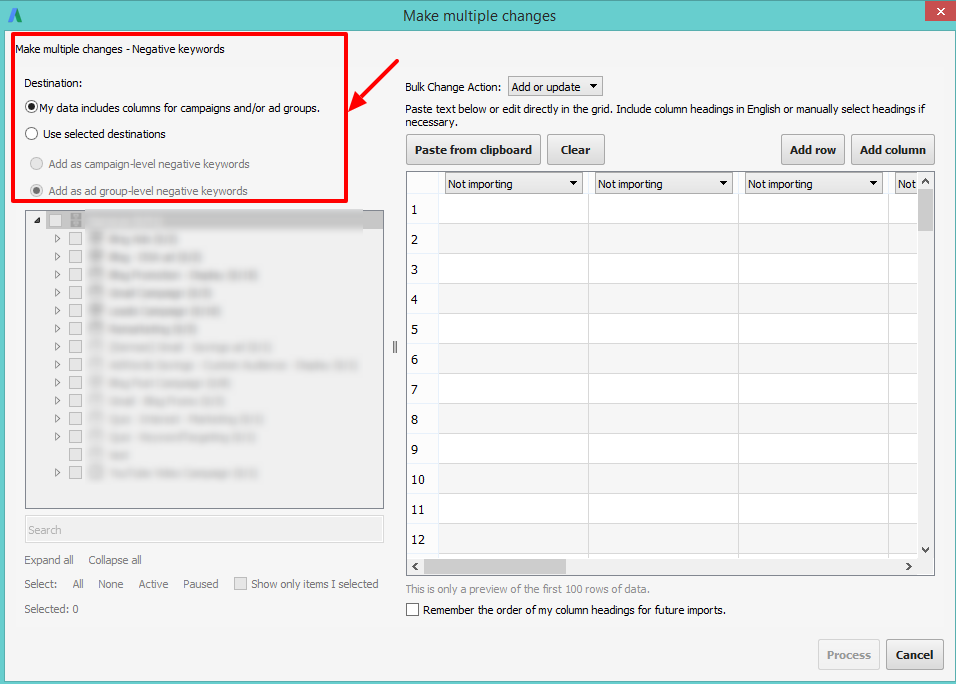 Note: If you wish to add campaign level negative keywords then add a column of 'Campaigns' and 'Keyword' in your data, however if the negative keywords need to be assigned to an ad group then add an additional column specifying the ad group, as shown in the image below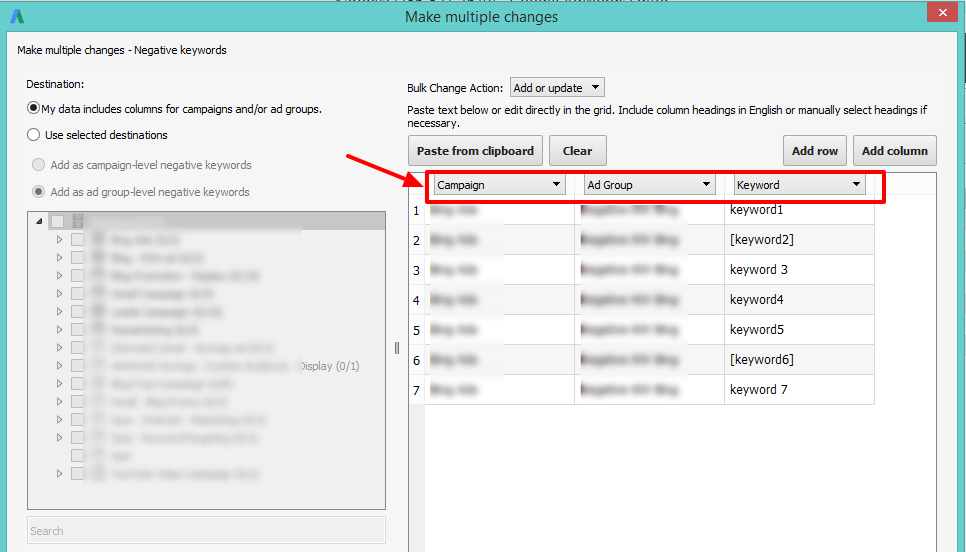 Alternately, you can manually select your campaigns or ad groups by selecting 'use selected destinations'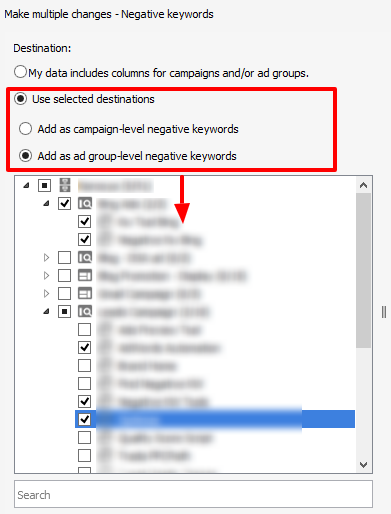 Step 5: Now, copy the data from your excel sheet. (whether you wish to add or replace the negative keywords can be opted for in 'Bulk Change Action'
Step 6: Once successfully pasted, select the column name from the drop down menu (if you have chosen 'use selected destinations')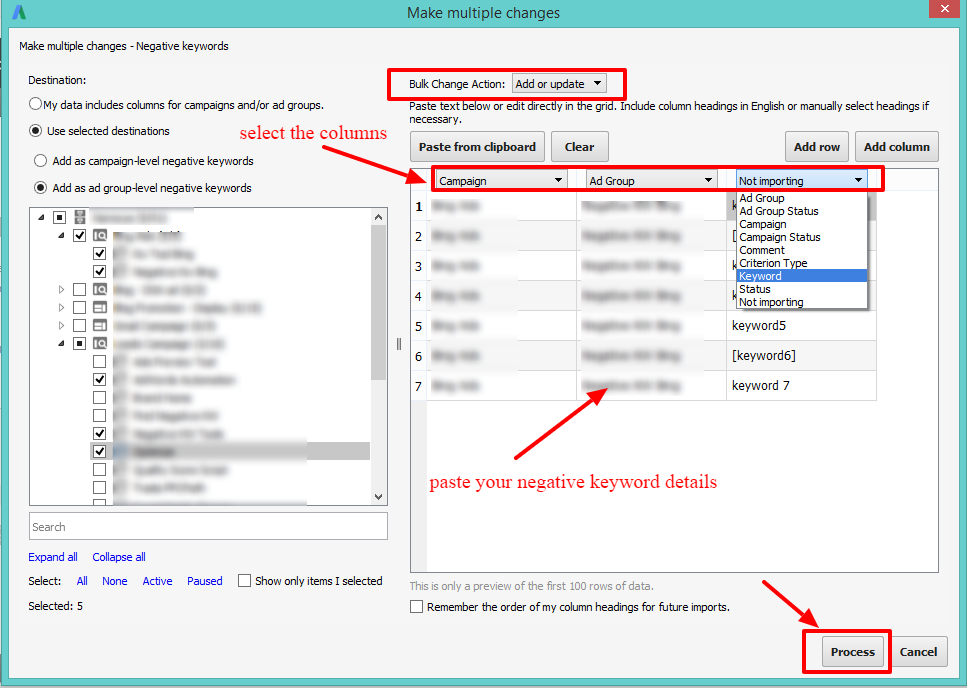 Step 7: Now, click on Process
Step 8: The following window will show the summary of the action taken. If you wish to alter any changes then click on 'Revert and Cancel' or click on 'Finish and Review Changes'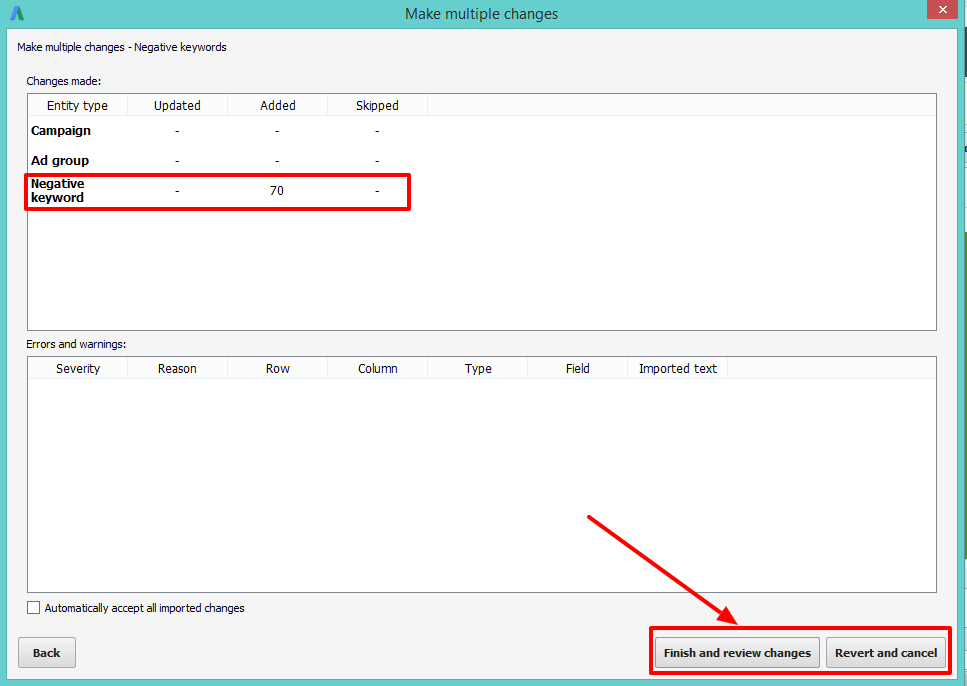 Step 9: Review the changes and once satisfied with it, click on 'Keep' or click on 'Reject'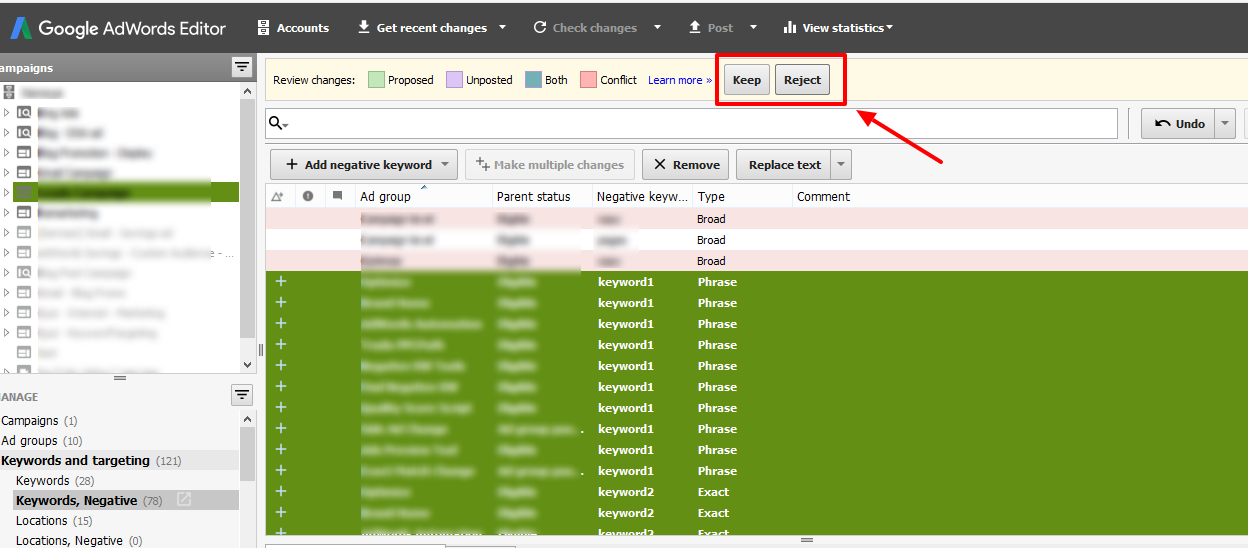 Now, that you know how to go about adding negative keywords through AdWords Editor, you can also check Understanding Negative Keywords With Examples and Complete Guide For AdWords Negative Keyword Match Types to make sure you are not missing out on the basics.
You can give Karooya's Negative Keyword Tool a try and get all the help in finding all those irrelevant terms that are driving to your website. To save 10-20% of your search spend for free, now, this tool is Free for accounts with ad spend less than $10,000 per month.
Related Articles: