Missed out on top PPC posts published in the month of October? Here is a quick recap. Availability of gender targeting in Quora, Google's announcement of the availability of conversion actions for a video campaign, Introducing new customizable templates for stories ads on Facebook, Digital Marketing report for Q3 2019 from Merkel and more.
Easier cross-account analysis with Report Editor – To analyze Good Ads cross-account data and identify cross-account patterns in your data without leaving Google Ads, report editor feature can help to do the same in real-time.
LinkedIn Adds Enhanced Targeting Tools to Help You Reach More of the Right Audiences – To have the more powerful reach and insights for your campaigns, LinkedIn is bringing more sophisticated audience, targeting, and reporting features to Campaign Manager. Learn more here.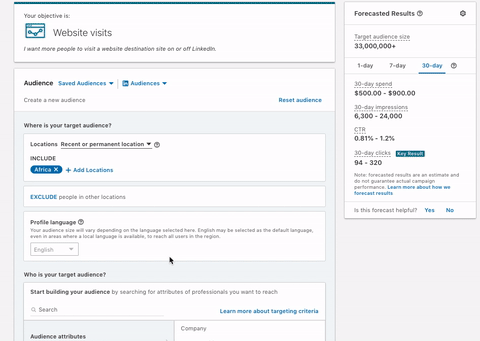 Reach Your Target Audience with Gender Targeting – Quora has announced the availability of gender targeting, which helps to reach potential customers at the right time with the right message.
Manage multiple accounts more easily with manager accounts – Introduction of three key updates: manager accounts, hierarchies, and manager account shared libraries to meet your marketing goals while managing multiple accounts.
A privacy-safe approach to managing ad frequency –  In the coming weeks, Google is rolling out a feature in Display & Video 360 that uses machine learning to help advertisers manage ad frequency in a way that respects user privacy when third-party cookies are missing.
Set conversion actions at the campaign level for video ads – Google has announced the availability of conversion actions for video campaign, which helps to optimize the desired conversion action at the campaign level.
Investing in the next generation of measurement on YouTube – YouTube has been investing in a cloud-based measurement solution called Ads Data Hub that allows our advertisers to understand the effectiveness of their ads in a secure, privacy-safe environment. Get more insight here.
Making it Easier to Create Custom Stories Ads – Facebook is introducing new customizable templates for stories ads across Facebook, Instagram, and Messenger to help businesses easily run ads in stories.
Achieve more with the redesigned Microsoft Advertising – As managing your campaigns and accounts should be more user-friendly and streamlined, Microsoft Advertising is working on reshaping the platform. Learn more here.

Upgrade your banner ads with new adaptive anchor banners – New Adaptive anchor banners adjust banner sizes to deliver an ideal creative according to different mobile screen sizes and layouts. Learn more here.
Merkle | Q3 2019 Digital Marketing Report | Key Highlights – Merkle recently released their Digital Marketing report for Q3 2019. Here are some of the key findings.
Connect with customers faster using lead form extensions (beta) – The Lead Form extension is now available in beta, to help advertisers reach their audience on mobile and convert them into leads without having to navigate them to the mobile site
Responsive search ads are now available to all advertisers, along with new tools – Responsive search ads are available to all advertisers in all languages, as well as in Google Ads Editor, the API, and the mobile app. Get more insight here.
Related Links: