With Google removing the right side ads from desktop search results, the PPC domain has been flooded with opinions and views about how this will effect PPCers. This Week's PPC News update covers that aspect, as well as remedies to tackle some of the hurdles attached with it. Other than that learn about the new Inward Keyword Diagnosis Tool by Bing, how to add bulk IP exclusions and how to interact with users across devices.
All this and more in this week's recap.
1. Right Side Ads Removed From Google SERP: What It Means for You
Desktop search results to no longer display the right side ads. Have you also been alarmed with this new update? Learn what this change means to the advertisers and to you.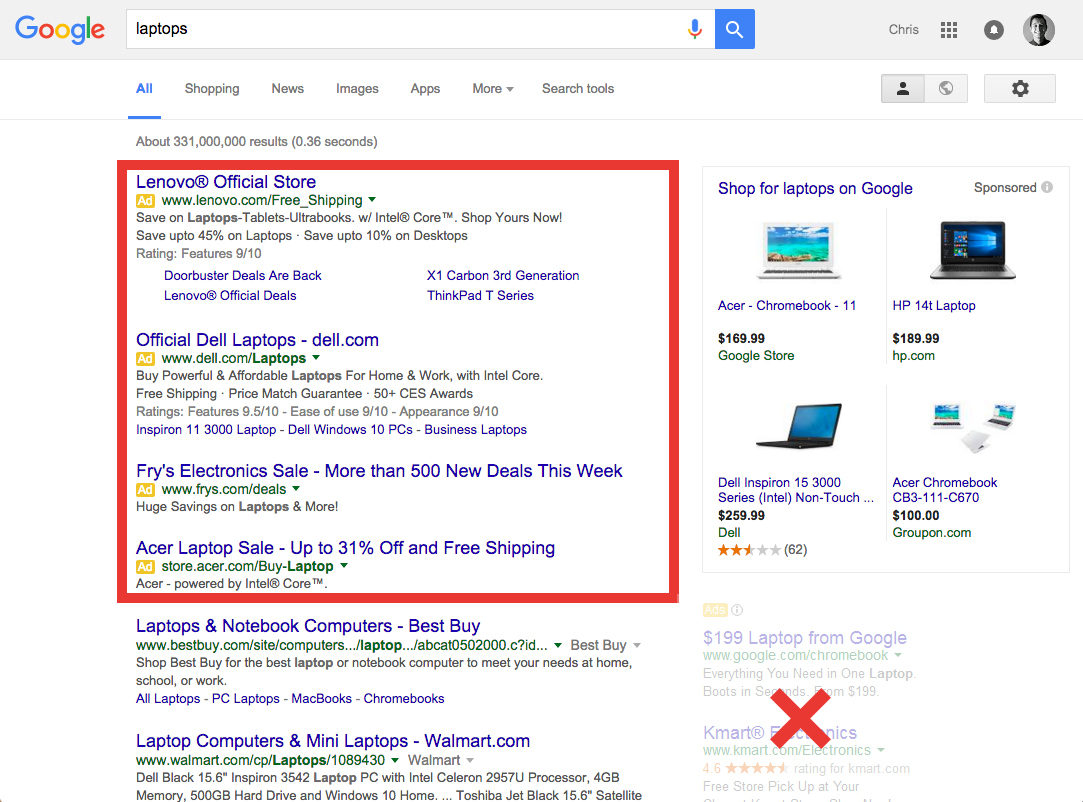 2. Learn How To Test Mobile & Desktop Ads Correctly
Mobile is already here, so, what are you doing about it? Brad Geddes examines the concept of 'effective device' to help you determine where your ads are exactly showing and how to interact with your users across devices.
3. How Google Removing Right-Side Ads from SERPs Affects Organic SEO
The PPC world has been discussing about the impact of removing right side ads on PPC, but Robert Ramirez discusses what impact it would have on SEO. Should SEO managers make some strategic changes or just go with the flow? Learn what he has to say, in this post.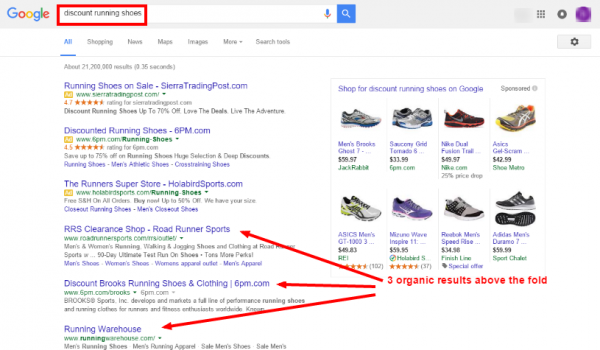 4. No Side Ads – AdWords Script to Identify Keywords under Threat
With the discussions around removal of right side ads taking the pedestal, here is a post sharing the remedy. Shashikant Kore shares an AdWords script to help advertisers identify those keywords that are under threat of losing traffic as a result of this change.
5. Using Customer Match Lists in AdWords Campaigns Targeting YouTube
YouTube's large audience base offer opportunity for advertisers to connect with the viewers there. Remarketing lists can be used to target YouTube audience, Customer Match targeting is a targeting possibility worth exploring. Learn more about Customer Match in this post.

6. Geomarketing & Advertising: Guide to AdWords, Proximity Targeting, Beacons & Sensors
Proximity marketing is an effective way to reach mobile users. With AdWords becoming the leader in to serve the basic purposes, here is Loren Baker discussing how you can get started with it and follow some 'set' best practices.
7. For PPC ads, filter by demographic data
The key aspects associated with PPC ads is Keywords and your Target Audience. You will have ample discussions revolving around keyword but the latter part is what you should shift focus on. Include user demogrphics, learn why?
8. How To Do Bulk IP Exclusion in Bing Ads?
Learn how to do bulk IP exclusions to prevent your ads form showing for specified IP addresses for multiple campaigns. How this helps is prevents unnecessary ad spend and restricting unwanted clicks.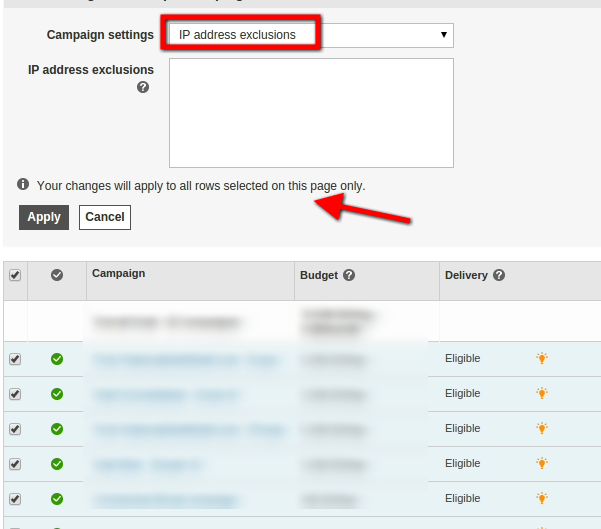 9. 6 Questions to Ask When Launching a PPC Marketing Campaign
Drive traffic by creating your PPC campaign, but here are the questions that you must ponder on before taking the plunge into PPC advertising. This is a useful checklist of to do items created by Chris London.
10. Find out if your keywords are working in just one step
Here is an interesting update by Bing, that lets you identify keywords that are not triggering your ad and why, in just one step. The new Inline Keyword Diagnosis Tool helps gather information about your keywords instantly. Learn how to access this tool in this update from Bing.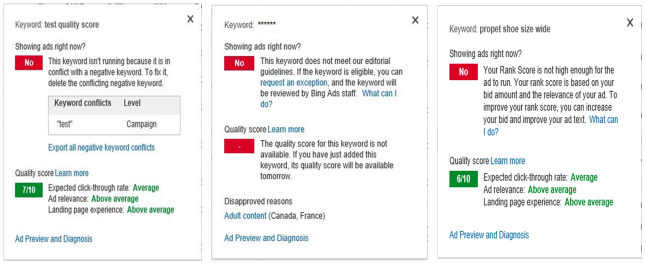 Related Articles: