This year, Google Ads, left advertisers surprised by change of their brand name from AdWords to Google Ads. Further on they introduced Responsive Search Ads, updated the text ads with an additional headline and description, added new ad position metrics, allowed exact match close variants to also include close variations that match the intent and made some other key changes on its platform. Here is a recap of the top announcements made by Google Ads in 2018.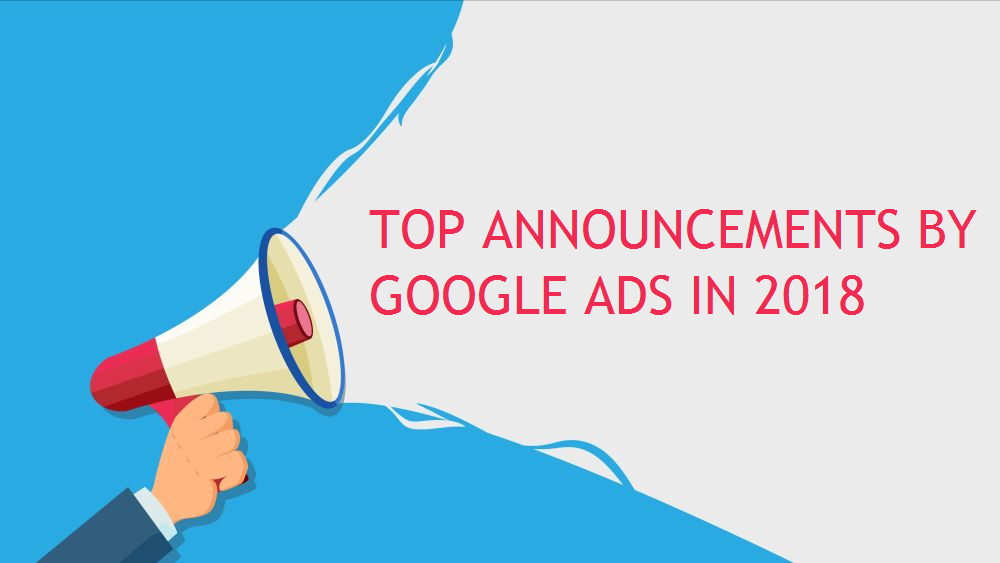 Ad Format Updates – Launch of Responsive Search Ads
A new video format to reach people across the mobile web and apps – Google launched this new video format to help advertisers reach out to potential users with their video ad creative. Later in the year, they launched Video Ad Sequencing with which advertisers could narrate their story that unfolds over time.
Deliver the best message across the web with responsive display ads – Google rolled out Responsive Display Ads to help advertisers deliver engaging ads with the help of Google machine learning, to relevant users. Adding on, they also announced updates to Responsive Search Ads, where it now supports 10 new languages, along with new reporting and feedback tools to make RSAs more effective.
Deliver more relevance with responsive search ads – An additional headline and description was made available in text ads with this update. In the same announcement Google announced about rolling out with Responsive Search Ads too.
Let machine learning create your In-feed ads – After having launched Native Ads last year, Google brings machine learning to in-feed ads to help businesses save their time and give their users a better experience.
Campaign Updates
New workflow in creating goal-based campaigns – A new workflow has been created that lets advertisers create their goals before setting up the rest of the campaign.
Drive sales and reach more customers with new Shopping campaigns – The updated shopping campaign type offers the option to automate the campaign (by delivering your marketing objective) in order to drive sales and reach more customers.
New UI Rolled Out Globally
AdWords is fully switching to the new experience – With this update AdWords announced that all the features are now available in the new user interface, along with a couple of improvements made as per user feedback.
New Bidding Strategy & Exact Match Close Variant Changes
Use Target Impression Share to increase brand awareness – If you wish to ensure that your ads are meeting a certain impression threshold then the new Target Impression Share bidding strategy helps attain the same.
Match the intent of a search with close variants – With this update, exact match close variant is set to include the close variations that have the same meaning as your keyword.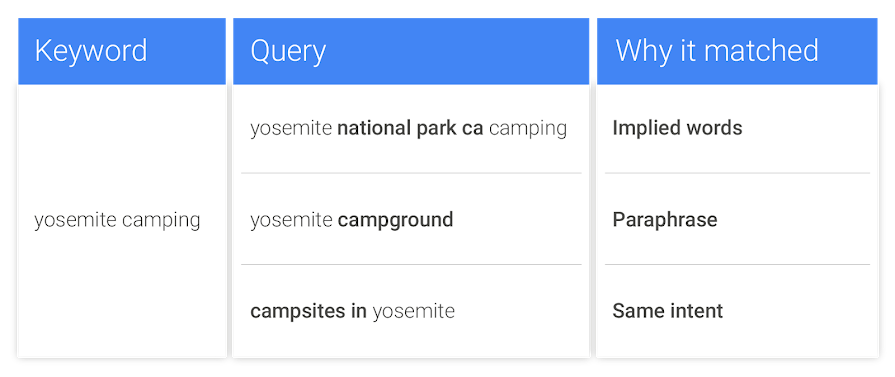 Updates Made To Help Advertisers Get Improved Insights & Reports
Create more effective ads for today's consumer – New insights introduced to help advertisers create relevant ad experiences for their customers. Google has added 'Ad Strength' to help advertisers measure the strength of their ad.
Extending call and message reporting to more places – To view how individual extensions are generating results from phone calls and messages, Google will be adding 'Call and Message Reporting' to the dashboard soon. They also announced counting calls from location extensions as conversions, beginning the last week.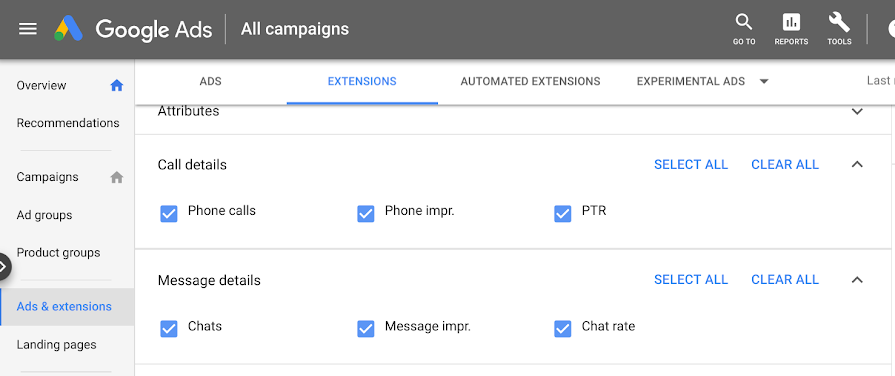 Store visits "New vs. Returning" segmentation now available – Advertisers can now measure store visits from repeat and new customers, with the help of new vs returning segment types.
Use Notes to share details about account performance with anyone in your business – This update announced the availability of Google Notes Panel that lets you flag details about your account and share it with others. Here is a post by Ginny Marvin on how to get started with Notes in the new AdWords UI.
Introducing four new search ad position metrics – Google rolled out new metrics to help advertisers get clearer insight on where their ads are getting displayed on the search results page. Of the four metrics announced, advertises can now view the Impr (Abs. Top)% and Impr (Top)% in their account. The remaining ones being Search (Absolute Top) Impr Share and Search (Top) Impr Share.