In line with AdWords, Bing Ads Keyword Planner gives keyword suggestions, search volume trends, suggested bid and impression share etc. to help advertisers productively do keyword planning for their campaigns.
About Keyword Planner
Bing Ads launched the Keyword Planner Tool for the US market in the year 2015 and later in 2017 extended to UK, Canada, France and few other markets.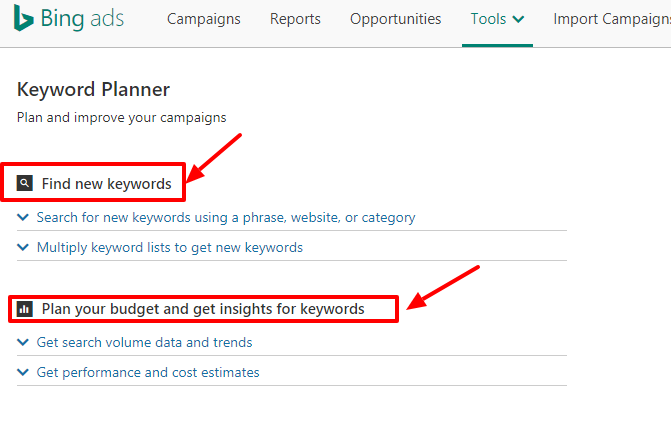 As seen above, there are two main objectives met by the Tool. One is to get assistance in finding new keywords and the other is to get insights on the cost of the keywords depending on your spend.
In this post, we will discuss further how to find new keywords and their search volume data to further make a decision of adding it in your campaign or not.
You will find the Keyword Planner option under the Tools drop down menu of your Bing Ads account page. If you don't see it then click here.
Expand the 'Find new keywords' section, enter the details and then click on 'Get Suggestions'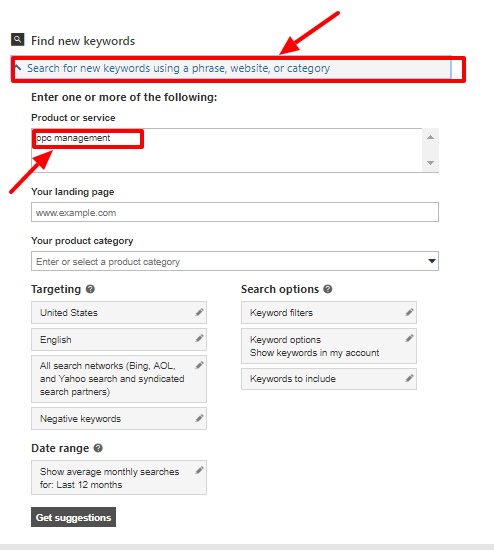 Make sure the 'Search Volume Trends' is selected. You can find other options here. Depending on what insights you wish to get, select the option from the drop down menu.

The resulting page gives you the details of the keyword, its average search volume, competition level, the suggested bid, ad group suggestions (suggesting ad group with related keywords and their search volume data) and other related keyword suggestions.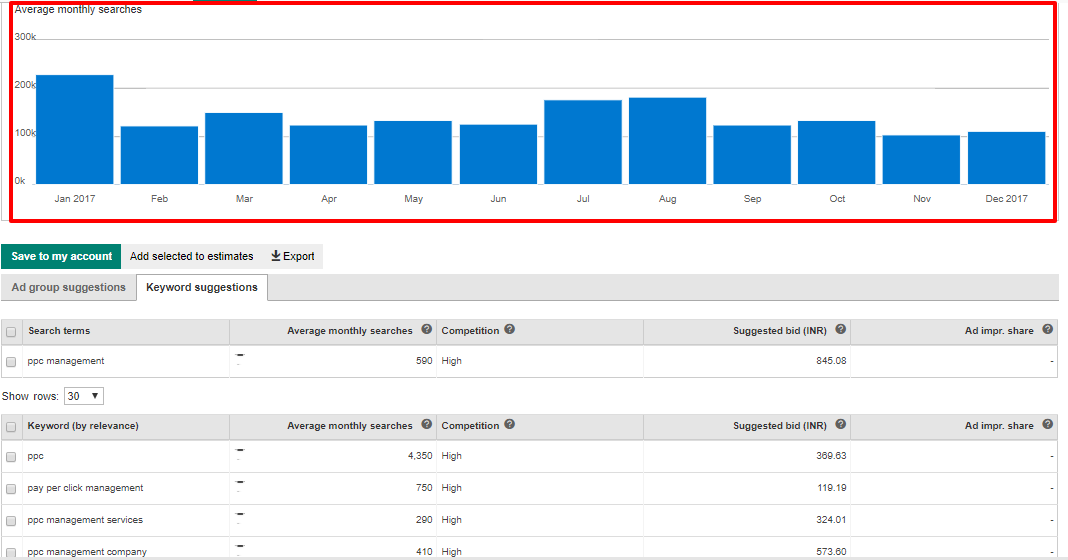 Depending on what suits your campaign objective, accordingly select the keywords with suitable parameters and add it to an existing campaign or create a new one.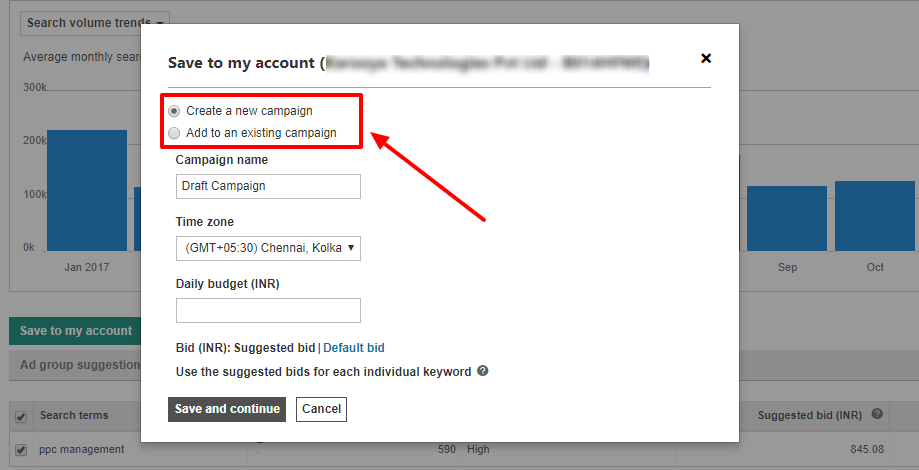 Following these steps can help identify prospect keywords. However, keeping a close watch on whether the keywords are able to drive relevant traffic to business is a key task. Scrutinizing the search terms report to identify the queries resulting in triggering your ad will help you determine whether to continue with the keyword or not. While the irrelevant terms can be added as Negative Keywords, the ones that appear to be driving clicks and seem like a prospect to bid can be added as a Keyword.
Related Links: