Negative Keywords combats wasted ad spend and ensures that relevant traffic is driven to your business. To lift your PPC campaign to drive more conversions it is important to drive traffic that is reliable and that is possible through negative keywords.
Here are the best practices to make sure that your negative keyword task is a success.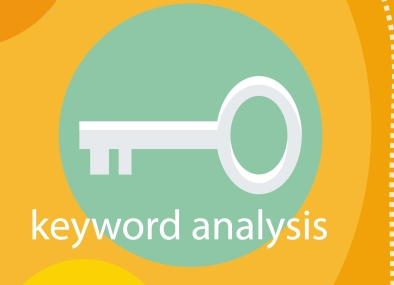 To know more about negative keywords click here.
1. Finding Negative Keywords from your Search Terms report
Search terms report are the best source for finding out negative keywords. Reviewing your search terms on a regular basis will give you access to keywords triggering your ads for which search terms. Eventually, you can take a call on which of those terms to add as negative keywords and which ones to continue with.
2. Analyzing your Search Terms
It will do good if you cross check your search terms before adding it as negative keyword. It might be the case that the term you consider as irrelevant is driving conversions.
3. Find related keywords 
Finding related keywords of your negative keywords will save you from receiving unwanted clicks in the future. Though your ad may or may not get triggered, playing safe here will surely benefit you.
4. Adding all variants as negative keywords
While adding a keyword as a negative keyword you might want to add its close variants as negative keyword too. Negative keywords don't consider close variants, so if you want to block your ad from showing for the keyword altogether, add them too. Close variants are any misspelling, similarities and singular or plural form of your keyword.
5. Redirecting to correct campaign/ ad group
You might have observed that sometimes same search query can get matched to multiple keywords in the account. Using negative keywords ensures that the search query gets matched to the most relevant keyword and as a result relevant ad gets shown. Such a step not only improves the quality score but also increases the chances of converting the visitor, as his query has been met with the desired results.
6. Choosing the right match type for your negative keyword
For example, if you do not wish to show for search terms as free orange juice, buy juice for free then adding free as a broad match negative keyword will not only block the irrelevant queries but also some of the relevant search queries such as buy sugar free juice or free sugar free juice,. In this case it is better to add the entire search query as an exact or phrase match negative keyword.
7. Crosscheck conflicting keywords
If you are handling an account with multiple campaigns you might skip noticing that a negative keyword you added is conflicting with a bidded keyword. What it means is, your negative keyword is blocking an ad from showing for a keyword you are bidding on.
8. Creating Negative Keywords Lists
If you have a list of keywords that is applicable to all your campaigns, and will never match your brand's objective, then instead of individually adding those keywords to each campaign, create a negative keyword list in your Shared Library.
Note: Karooya's Negative Keywords Tool is now Free for accounts with ad spend less than $10,000 per month. Save 10-20% of your search ad spend for free. Sign up and start saving your ad budget now.
Related Links: