Negative keywords restricts your ad from showing for irrelevant search queries. But, when your ad will be triggered is decided by what negative keyword match types you choose.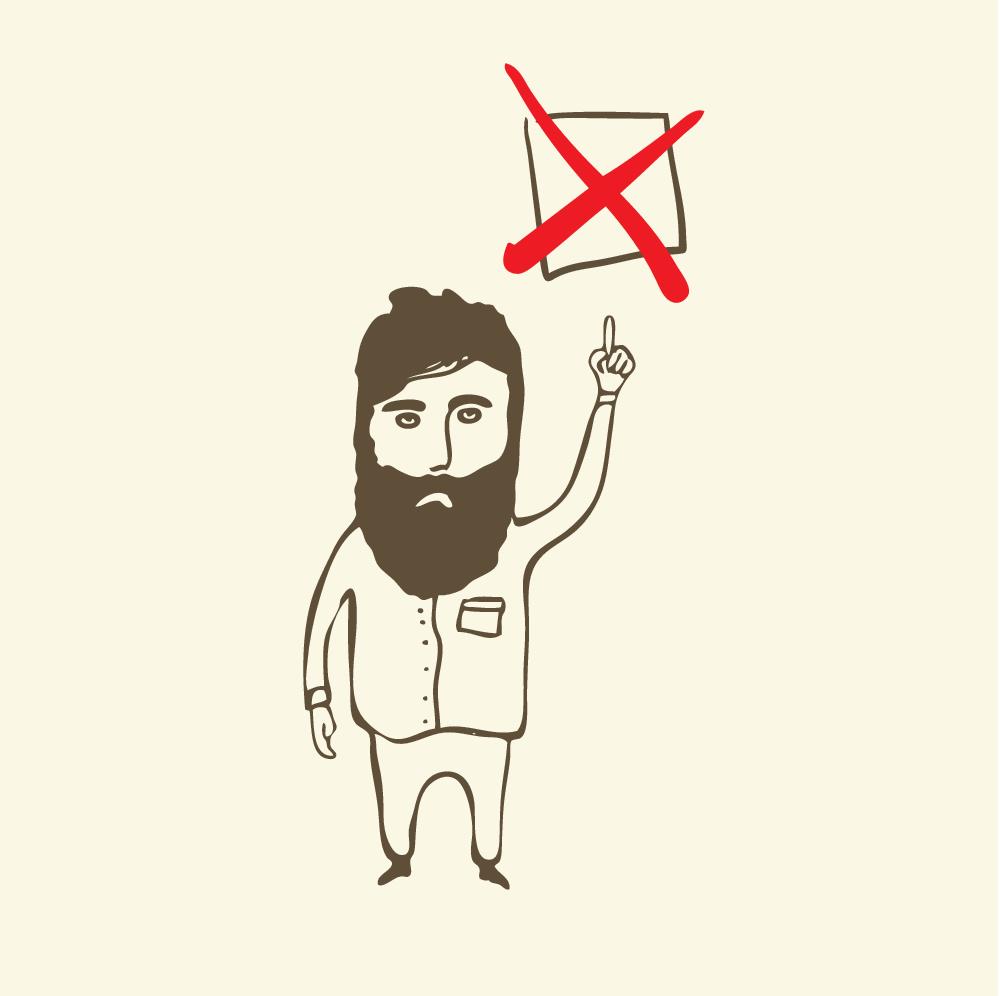 Understanding Negative Keywords and Negative Keyword Match Types
As explained above, negative keywords are those keywords for which you do not wish to show your ad. However, much like how a keyword triggers your ad, here too, whether a keyword will block your ad or show it will depend on the match type assigned to it.
The negative keyword match types play a pivotal role in deciding how closely a keyword must match the user's search intent resulting in either showing your ad or blocking it. As known, keywords can be assigned four different match types, namely broad, phrase, exact and broad match modifier. Negative keywords can be listed as broad, phrase or exact match type only. There are no broad match modifier negative keywords.
Its good to make a note that close variants (any misspelling, singular or plural form, acronym, stemmings, abbreviations of the keyword) do not apply for negative keywords. So, should you want to block any variant too you have to add them separately as a negative keyword.
Before we explain the negative keyword match types, here is a video by us that explains about it
Note: Negative keywords are written with '-' as prefix,
1. Broad Negative Match
Much like the broad match type, negative broad match keywords must be present in the search query irrespective of the order. However, remember for any synonym your ad will still end up showing. For example, -soft toy will block ads from showing for queries such as soft toy online, buy soft toy for girls, soft and toy for kids etc. However if any of the keyword is missing in the query your ad will be triggered, e.g., for search queries such as toys for kids, soft and cuddly dolls etc.
2. Phrase Negative 
Written within quotes, negative phrase match keyword stops your ads from showing when the search query contains the terms in the same order. For example, -"soft toy" will block search queries such as kids soft toy or soft toy for girls but will trigger your ads for queries such as toy soft, soft and toys etc.
3. Exact Negative Match
A negative exact match keyword needs to exactly match the search query and only then will it block your ads. For example -[soft toy] will only block your ad from showing for the query soft toy, for other queries such as soft toy for kids, kids soft toy etc., your ad will be triggered.
5 Best Practices For Your Negative Keywords and Negative Keyword Match Types
1. Redirecting to correct campaign
You might have observed that sometimes same search query can get matched to multiple keywords in the account. Using negative keywords ensures that the search query gets matched to the most relevant keyword and as a result relevant ad gets shown. Such a step not only improves the quality score but also increases the chances of converting the visitor, as his query has been met with the desired results.
2. Analyze your search terms before adding a negative keyword
It will do good if you cross check your search terms to check before adding a term as negative keyword. It might be the case that the same term might be triggering your ad for some relevant search terms too which are driving conversions.
3. Adding all variants as negative keywords
While adding a keyword as a negative keyword you might want to add all related terms as negative keyword as well. Negative keywords don't consider close variants, so if you want to block your ad from showing for the keyword altogether, add them too. Close variants are any misspelling, similarities and singular or plural form of your keyword.
4. Crosscheck conflicting keywords
If you are handling an account with multiple campaigns you might skip noticing that a negative keyword you added is conflicting with a bidded keyword. What it means is, your negative keyword is blocking an ad from showing for a keyword you are bidding on.
For e.g. if you have added a negative keyword free and simultaneously you are running an ad with the keyword sugar free juice, then your ad gets blocked. Google in such a case raises an alert. So, before adding a negative keyword you might want to re-check your existing keywords list too.
5. Choosing the right match type for your negative keyword
Using the same example, if you do not wish to show for search terms as buy sugar free juice for free or free sugar free juice, adding free as a broad match negative keyword will block all relevant search queries from showing your ad. In this case it is better to add the entire search query as an exact or phrase match negative keyword.
Finding Negative Keywords for your account
Shortlisting negative keywords for larger accounts can become a time-taking task, plus the manual efforts put can sometimes result in errors. To control an erroneous action and to save the time being spent in scanning the search terms report for negative keywords, advertisers could try an automated negative keywords discovery tool that can save tons of time and effort for the PPC Manager. Not to mention, this will also save the wasted ad spend on AdWords.
Give our negative keywords tool a try to save time and money. Now, this tool is Free for accounts with ad spend less than $10,000 per month. Save 10-20% of your search ad spend for free.
Related Links: