In this week's PPC News recap, experts shed light on the announcement of the partnership between Quora and GeistM, About New Google Smart Bidding Signals, How to setup Facebook's Lead Generation Campaign, Glimpse of PPC Benchmark Report for Q1 2019 and more.
How Using Broad Match Can Lower Your CTR as Your Quality Score Increases Broad Match type attracts searches which are related or similar to your keywords and increases your quality score. How this increased quality score can effect your CTR, Brad Geddes explains in this brief write-up.
From the average to the exact position in Google Ads In this article, Martin Rottgerding explains how to  look into  averages and extract from it the actual positions and their performance.
Get started: Migrate now to final URLs to improve tracking Bing is preparing to end the ability to create destination URL for keywords, ads, campaign level by August 2019. What steps do you need to take in this regards, this article will explain.
Google Ads script: How to automatically apply bid modifiers Google Ads script helps to control Google Ads data, and save time by automating the task. Take a journey with Daniel Gilbert to know about bid modifier script to target device, location and audiences.
Compare your numbers: Google Ads Benchmarks for CPC, CPM, CTR Follow the article to get the glimpse of PPC Benchmark report for Q1 2019.
Quora Ads and GeistM Partnership  Follow along  Brendan Lloyd Weitz to know more about the announcement of Quora and GeistM partnership.
New report tackles tough questions on voice and AI As voice technology and Conversational AI gaining its pace, there is still a concern, whether it will live up to the expectation or it will stand out from the competition? Microsoft Market Intelligence team with Bing Ads Marketing, dig into these tough questions and give us insight in this article.
New Google smart bidding signals coming: price competitiveness, seasonality for Shopping campaigns Smart bidding is an amazing feature which saves time for deeper strategies. In this article, Ginny Marvin sheds light on new Google smart bidding signals and what does it mean for shopping campaigns.
How to Set Up a Facebook Lead Generation Campaign That Works Facebook's lead generation ads are the best tool to gain visibility. But how to set this campaign up, Ana Gotter helps to know in this article.
Merkel | Digital Marketing Report for Q1 2019 – Highlights Merkel, a leading technology-enabled marketing agency has recently released their Digital Marketing report for Q1 2019. Follow this  brief write-up to get an insight.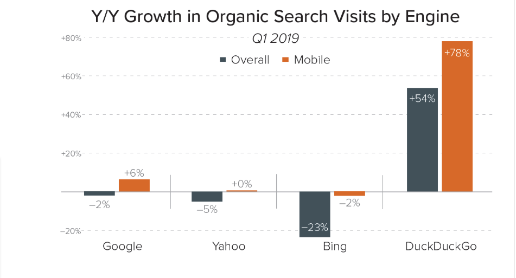 Parallel tracking for Display campaigns available May 1st, 2019, Video campaigns postponed Parallel tracking helps to reduce page load time and retain users. Get an insight on Google's announcement of Parallel tracking for Display campaigns in this write-up.
Related Links: