We recap some of the helpful scripts released this year, that could help in automating some of the key tasks in your AdWords account.

Lets have a look at some of these
AdWords

scripts
AdWords

 Scripts For Expanded Text Ads
Since Expanded Text Ads were introduced, the PPC space was filled with ways to get going with the new change. To simplify upgrading the ads to the new format and track its performance here are a couple of Free AdWords Scripts that could be put to use.
1. Track Expanded Text Ad Performance
This script by Karooya, helps advertisers easily track their ETA performance in comparison to the Standard Ads. To get summarized account report basis key performance metric, click here to get the details of the script. Here is snapshot of what the report will cover.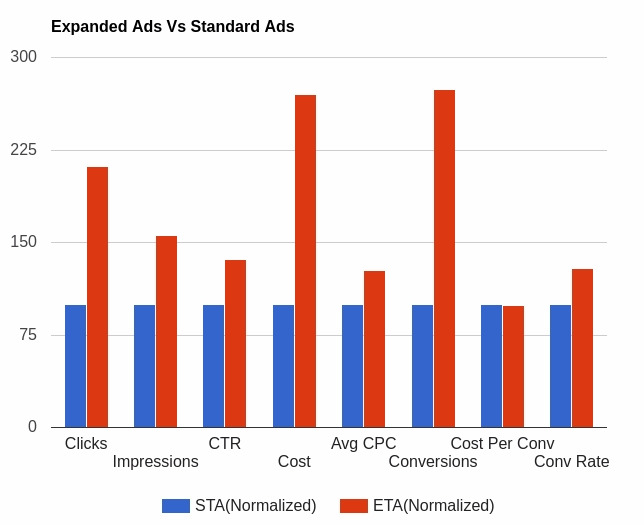 2. Expand all your AdWords ads in 30 seconds flat
If you have an extensive account and simply fear being unable to expand your ads before the deadline appears, then here is a script to help you out. Frederick Vallayes shares a script that gives you a head-start in creating your ETAs by pulling out the SEO details. Get the script here.
3. Spell-check your new expanded text ads with this AdWords script
Russel Savage provides an upgraded Script that leverages Bing Ads Spell Check API and verify if there are any spell errors with your ads. Get the script here.
4. ETA Transition Helper
The script from the developer site helps you manage creation of your Expanded Text Ads in bulk by first copying your Standard Ads and secondly helping in creating ETAs from it. Get the script here.
AdWords

 Scripts For Keywords
1. Keyword Performance Report – Single Account
Use this script to generate the keyword performance basis two important metric, i.e, quality score and average position of ads. Get useful insights from graphic chart.
2. AdWords Script to Identify Duplicate Keywords, Including Close Variants
Here is a script to duplicate keywords within the same match type. Fix this issue to help determine the real performance of keyword. Get this script here.
AdWords

 Scripts For Quality Score
1. Free AdWords Script to Analyze Quality Score in Detail
Get break up of the quality score attributes (Expected CTR, Ad Relevance and Landing Page Experience) for each keyword with this AdWords Script. Get this script here
2. Introducing the Quality Score Tracker v3.0
Martin Rottgerding shared this script that tracks the Quality Score of an account. An upgraded script of a previous version, this one has some new features that are worth exploring. You can get the script from here.
AdWords

 Scripts For Ad Extensions
1. Here's a script that copies AdWords extensions to all your campaigns
As the name suggests, this script share by Daniel Gilbert helps you copy your ad extensions to all your campaigns. View the script here.
2. Dynamic Ad Extensions: don't let your sitelinks and callouts get out of date
Another script by Daniel Gilbert, to define variable placeholders for your sitelink and callout extension and track when it should be updated. Get this script here.
Related Articles: