In the first quarter of 2021, a lot of new features have rolled out by major PPC platforms to help advertisers to reach to the right customer and grow their business. Here is a quick recap of all the major announcements & updates.
Google is rolling out changes to Phrase Match and Broad Match Modifier, Target CPA & Target ROAS smart bidding strategies are changing, Announcing Amazon Marketing Cloud to give advertisers more transparency and flexibility, Filter Link Extension in Microsoft Advertising, Dynamic Search Ads with static headlines ,and more.
Google Ads
New data exclusion controls for Smart Bidding :- It becomes difficult to calculate conversion rates accurately if you experience occasional problems like tagging issues or website outages. To prevent these technical issues from impacting Smart Bidding, Google ads is introducing data exclusions for Search, Shopping, and Display campaigns.
Helping app developers prepare for Apple's iOS 14 ATT policy updates :- Apple's upcoming App Tracking Transparency (ATT) policy may have a significant impact on app publisher's Google ad revenue on iOS. How Google is helping his partners to deal with this update, learn here.
Bid across accounts with portfolio bid strategies :- Last summer, Google has given a sneak peek of portfolio bid strategies for manager accounts and now, advertisers will be able to create and manage these cross-account bid strategies for both Search and standard Shopping campaigns.
Grow clicks and conversions by using responsive search ads: the new default ad type for Search campaigns:- Knowing that RSA can help advertisers to grow their business in real-time and get access to relevant customers, Google Ads has made RSA the default ad type for a search campaign.
Making it easier to reach the right customers on Search :- Google ads platform has been evolving to make it easier for advertisers to reach out to the right customers. This is why Google is rolling out changes to Phrase Match and Broad Match Modifier.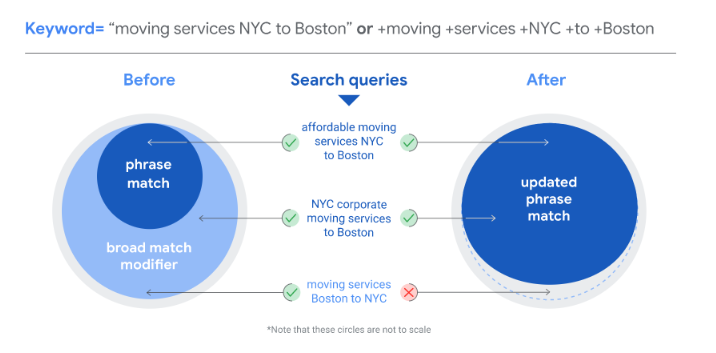 Note: @PPCGreg observed a new match type called "Smart Matching" for a short duration. But Google ads says it was a bug which they have fixed it.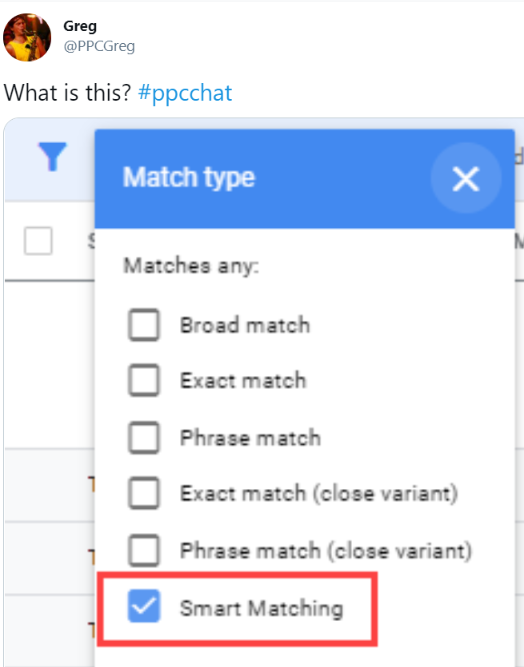 Target CPA & Target ROAS Bidding Strategies in Google Ads Are Changing :- Google always surprises us with the changes in its advertising platform. And this time, it is the change in Target CPA & Target ROAS smart bidding strategy for Search campaigns.
Amazon Advertising
Amazon Advertising strategy: Sales impact of combining display and sponsored ads:- An analysis of the impact of display ads and sponsored ads for CPG advertisers which can improve your Amazon Advertising strategy.
New Video Creative Builder now available with Amazon DSP:- Amazon is pleased to announce the launch of Video Creative Builder, a free tool that allows to quickly and easily create eye-catching video ads or enhance existing creative assets.
Introducing Amazon Marketing Cloud (beta):- To give advertisers more transparency and flexibility, Amazon Advertising is introducing Amazon Marketing Cloud. It is a secure, privacy-safe, and dedicated cloud-based environment in which advertisers can easily perform analytics across multiple, pseudonymized data sets to generate aggregated reports
Microsoft Advertising
Up level your bidding practice with Enhanced Manual Bidding :- Businesses across the world is undergoing digital transformation and advertising is no exception. To take advantage of this technology, all manual bidding strategies will be optimized by Enhanced CPC (eCPC). Get more insight into this blog post.
Increase products & services engagement with Filter Link Extensions :- Over the past few years, Microsoft Advertising has released many ad extensions. This year is no less. They have added Filter Link Extensions to their ad extension family. Know more about this extension in this informative post.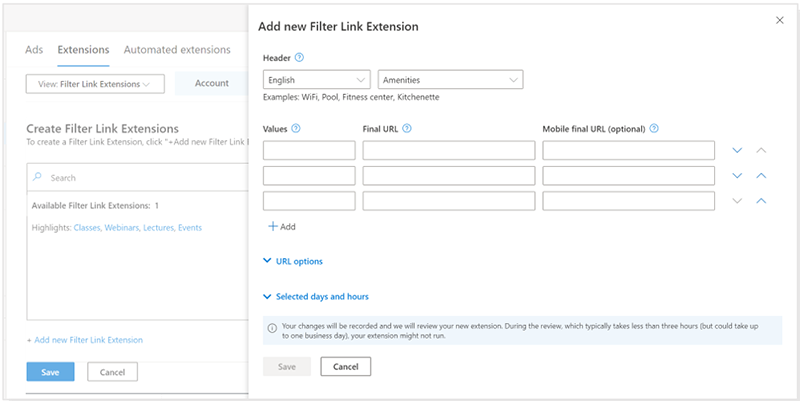 Introducing ad suggestions with auto-apply to boost ad performance :- Multiple ads in an campaign or ad group tend to get better results but creating and managing those ads is quite time consuming. Microsoft Advertising's ad suggestions will ease out this manual task by giving suggestions for new ads.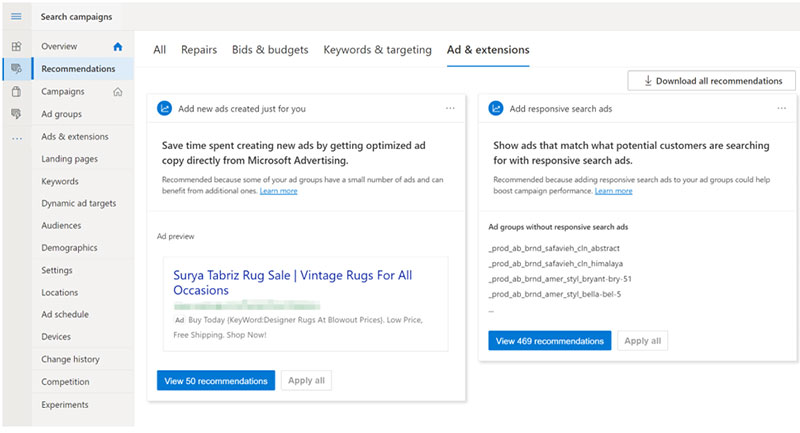 Get full control over your Dynamic Search Ads with static headlines:- Many advertisers were not able to take full advantage of Dynamic Search Ads because of its dynamically generated headlines. But now, static headlines have been made available so advertisers can have complete control over ads.
Instagram
Introducing Professional Dashboard:- Instagram has launched new professional dashboard which can help to track account performance, easy access of tools to grow your business and learn more from curated educational resources.
Facebook
The Digital Detail: How Conversions API gets you closer to your customers:- Facebook is introducing a Conversions API which allows you to share data directly from your server with Ads Manager. More insight in this announcement.
Twitter
Announcing Conversation Settings for Ads:- In August 2020, Twitter has made Conversation Settings available to everyone so they can have more control over the conversation. And now, these capabilities are made available to advertisers when they compose Tweets directly through Tweet Composer or through Ads API.
Related Links