In PPCChat sessions, experts share their views on important topics such as Remarketing, Geographic Targeting, Attribution models, Artificial Intelligence, Microsoft Advertising and other topics that were trending in 2019. Get expert insights from these discussions and explore the opportunities as revealed in all these chats.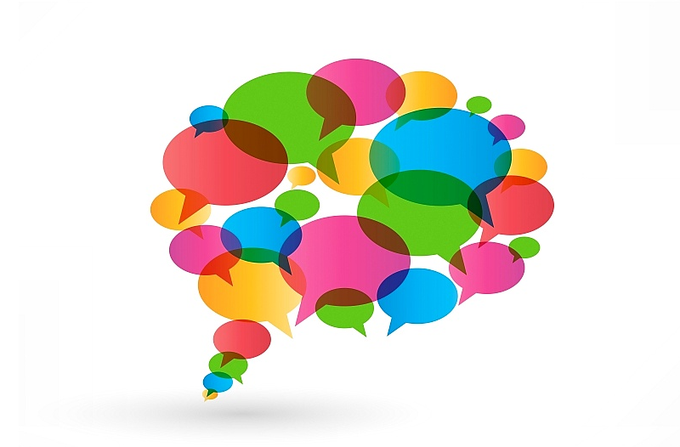 The Evolving PPC Platforms 
The Future of Google Ads, this PPCChat discussion was revolving around new features which Google has announced in the Google Marketing Live event, how these new features or change have made advertisers work easier and how these changes have impacted them.
PPC experts work towards to achieve the goal of their clients and as clients are not aware of how the PPC platforms work, they normally have some questions and issues to clear. Experts' shared their experiences with clients and what issues clients can bring.
PPCers not only try to put their focus on small marketing strategy but also try to fit PPC into a larger marketing strategy. In the process to become experts from Newbees, PPCers tend to make mistakes. We get to understand their success and failure in the session hosted by Julie F Bacchini on 1st October 2019.
PPC tools, an essential weapon without which a PPCer can not win the battle. Every expert has his favorite PPC tool that they can't live without, what makes him decide to try out a new tool, we get the answers in the session held on 12th February 2019. In spite of using the appropriate tools, sometimes experts have to face conversion challenges. The session which was held on 5th November 2019, focused on most common conversion actions in accounts and campaigns, Preferred method or tool for setting up conversion tracking and the biggest roadblock to effective conversion tracking.
"The Funnel" concept is the most popular one among PPCers. Are there any other concept other than Funnel, On which part of the funnel your PPC work is focused and much more have been explored in the PPCChat session.
PPC Automation
Automation helps to reach the PPC goals and allows advertisers to gain efficiency. As PPC automation is gaining the popularity, our PPC experts also tend to focus on what is working for them and what is not, and the areas of improvement. The PPCChat session held on 29th Jan'19 shed light on good and bad sides of automation.
In another chat session, PPCers discussed Attribution models, the client's expectation around it and how the PPC platforms make it better.
As the year 2019 is passing by, Artificial Intelligence & Machine Learning has played a major role in PPC management. Guest host Frederick Vallaeys has sought expert's views on the tools been used for automation, what automation work or do not work well for them and does automation save their time or do they take up more time in testing, monitoring and explaining.
The Other Important PPC Platforms
Apart from Google Ad, other PPC platforms like LinkedIn, Quora, Microsoft Advertising and Amazon Ads have also marked their presence announcing new features & updates in 2019.
Regarding Quora Advertising, some of the important questions like how does ad targeting work on Quora, what kind of companies are using Quora Ads currently, what makes a successful Quora campaign, etc were answered by JD Prater.
Questions regarding Amazon Ads were answered by Duane Brown who brought PPCers' attention to effective tactics in Amazon and what sort of brands PPCers working with on Amazon platform.
As an advertiser, one wants to get engage a community of professionals who are relevant to your business. LinkedIn Ads make this work for you. Apart from this, there are other reasons for PPCers to use LinkedIn Ads like the favorite new feature, targeting facet, positive performance over the last quarter or year, etc.
In the chat session held on 19th November 2019, Purna Virji drew experts' attention towards the Microsoft Advertising platform, ways where Microsoft Advertising performs really well for the clients, Product Audiences or LinkedIn Profile Targeting and more.
Ad Formats
There has been a lot of changes in Shopping Ads over the past one year. Has smart shopping won the hearts of PPCers, what was the biggest change to Shopping Ads in 2019, managing shopping ads, testing bidding automation solutions in Shopping Ads, all these questions have been answered in the chat discussion held on 6th March 2019 by Krik Williams.
Most of the PPCers advertise on Display Network. What has worked well and not well for experts while running the campaigns on display network, has client lost interest for display over the past year, what is the best thing about running display campaigns, all these questions are been answered in the Display Advertising PPCChat session.
PPCChat discussion held on 16th July 2019, experts discussed Responsive Search Ads, negative and positive aspects of RSAs, strategies and tips used by PPCers and what are positive and negative aspects of RSAs.
Key Insight into Targeting & Remarketing
Google has announced a change in location targeting in the month of May'19. Chat discussion which was held on 4th June 2019 was inspired by this change. Host Julie F Bacchini sought experts' opinions on how important is geographic targeting in the accounts, practices to try to keep geo-targeting limited and more.
Remarketing helps advertisers to get connected with people who have already visited their website. What are the challenges PPCers face with Remarketiing and how can they rectify these challenges to do it better, we get answers to these questions in the discussion held on 29th October 2019.
Related Links: