Negative Keywords List is one way to optimize your AdWords campaign. It reduces the task of individually assigning common negative keywords to multiple campaigns. You can simply create a list of such campaign-centric keywords and assign them with one click. Here is more detail about it.
Here is why Negative Keywords carry importance:
Brings more relevant audience to your website
Increases the chance of bettering your ROI
Reduces unwanted spend
Shared negative keyword list lets you build a central list in your AdWords accounts. The decision is up to you whether you want to assign the list to one campaigning or multiple campaigns. Though AdWords has a tab of 5000 keywords per list and 20 lists per account, the numbers are quite sufficient. You can occasionally add negative keywords to a list, making it more manageable and totally in your control.
In the new AdWords interface creating negative keyword list has been renewed. In this post we will discuss, how to got about doing so.
Step 1:
Go to AdWords account and click on the tools icon
Step 2:
Now, click on Negative Keyword Lists under 'Shared Library'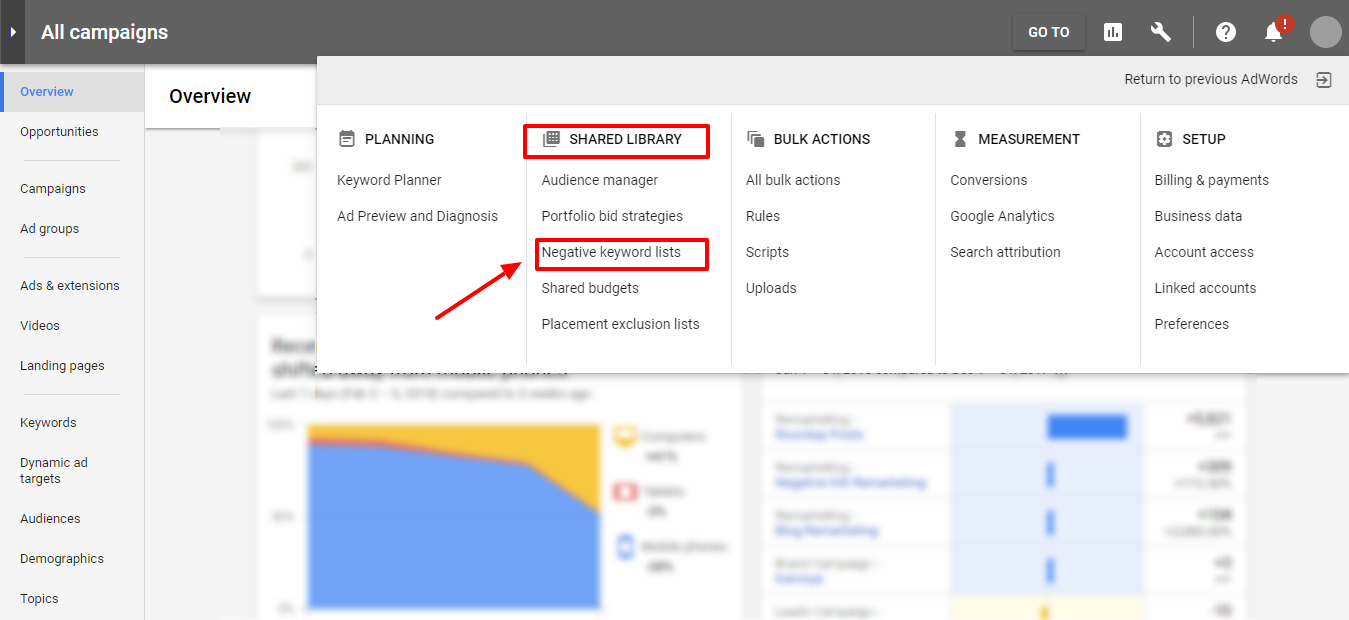 Step 3:
Click on '+' sign to create a new negative keyword list

Step 4:
Add the details of the negative keyword list in the available fields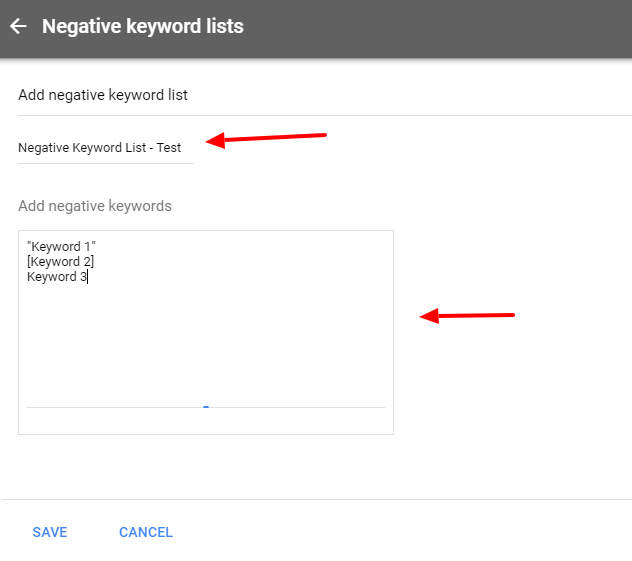 Step 5:
Once saved, you list will be created. Now the next step would be to assign this list to the campaigns you want.

Step 6:
To assign the list to multiple campaigns, go to campaigns page and select the campaigns. Now click on Edit > Edit Targeting > Negative Keyword Lists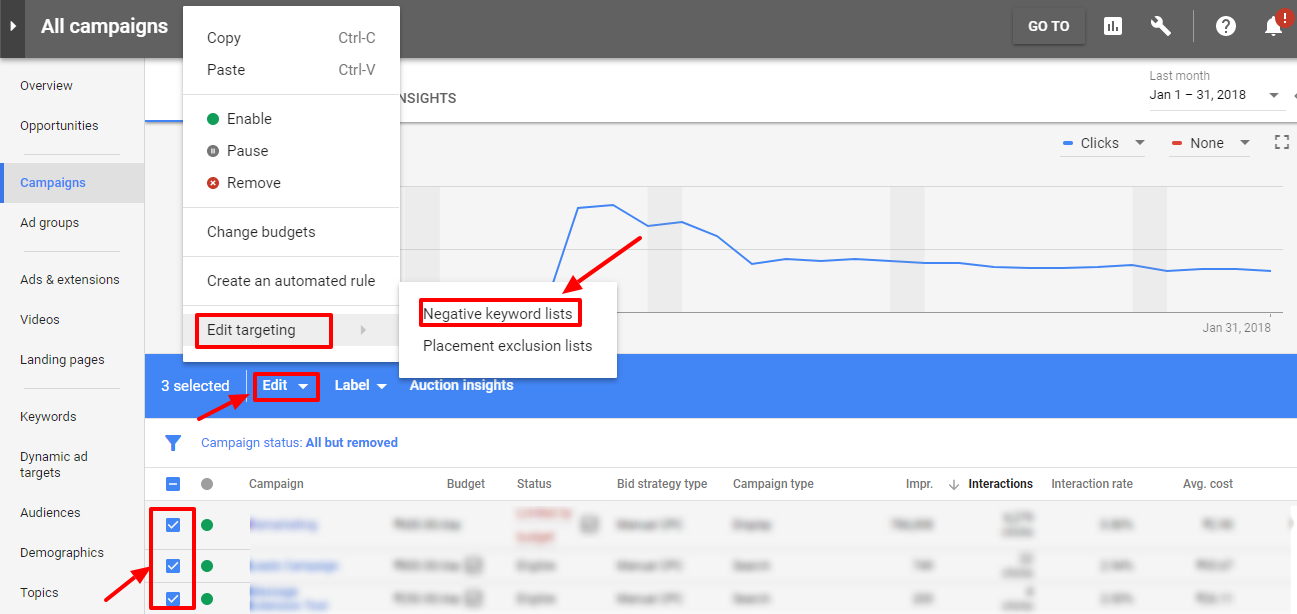 Step 7:
Select the list and click on apply to assign the list to the selected campaigns. You can click on 'Preview' to review the campaigns selected.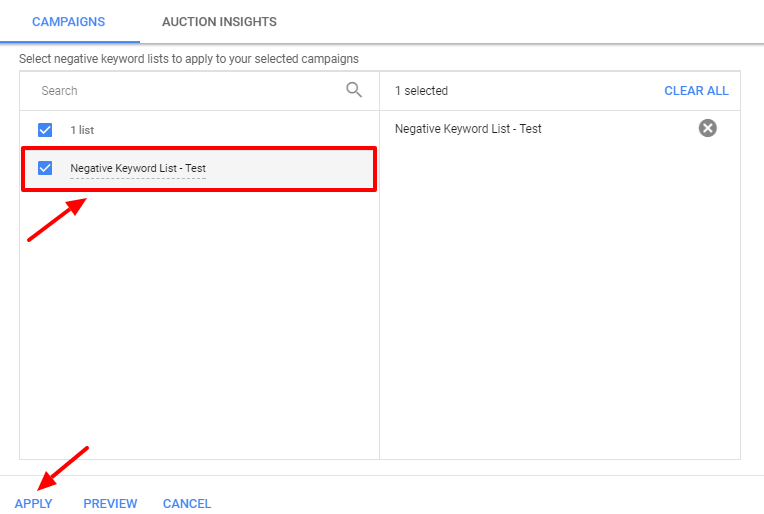 Now that you have successfully created the Negative Keyword List, you can keep adding on more negative keywords to it if the need arises.
Here is how you can expand you negative keywords list.
Note: Karooya's Negative Keywords Tool is now Free for accounts with ad spend less than $10,000 per month. Save 10-20% of your search ad spend for free. Sign up and start saving your ad budget now.
Related Links: