Ever since Google upgraded the Traditional Text Ads to Expanded Text Ads, advertisers have greatly benefited with the additional real estate by offering more information about their product/ service.
In order to help advertisers create ads in the new format, review it and share it , we launched the Expanded Text Ads Tool two years back. Since then we have been in the process of upgrading the tool with all available features to make it more compatible.
Today we announce a further upgradation of the tool, with the following three changes:
1. Added support for Location Extensions
With location extension you can add details of your business's address. These extensions are important especially when you are running your ads for your local customers who would want to reach out to your business.
Now, our tool helps you review how your ad will appear when this extension has been added to your ad.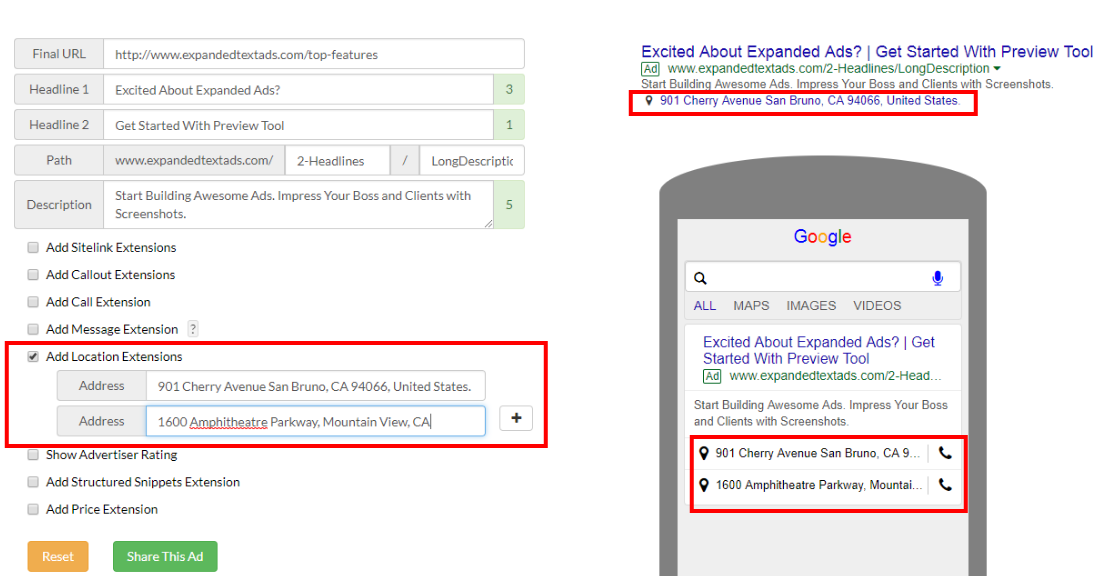 2. Added support for Price Extension
With price extension you can share the price details of your product or service. This extension might just help ease your customer in making the decision to purchase your offering.
Our tool now also lets you preview your price extensions.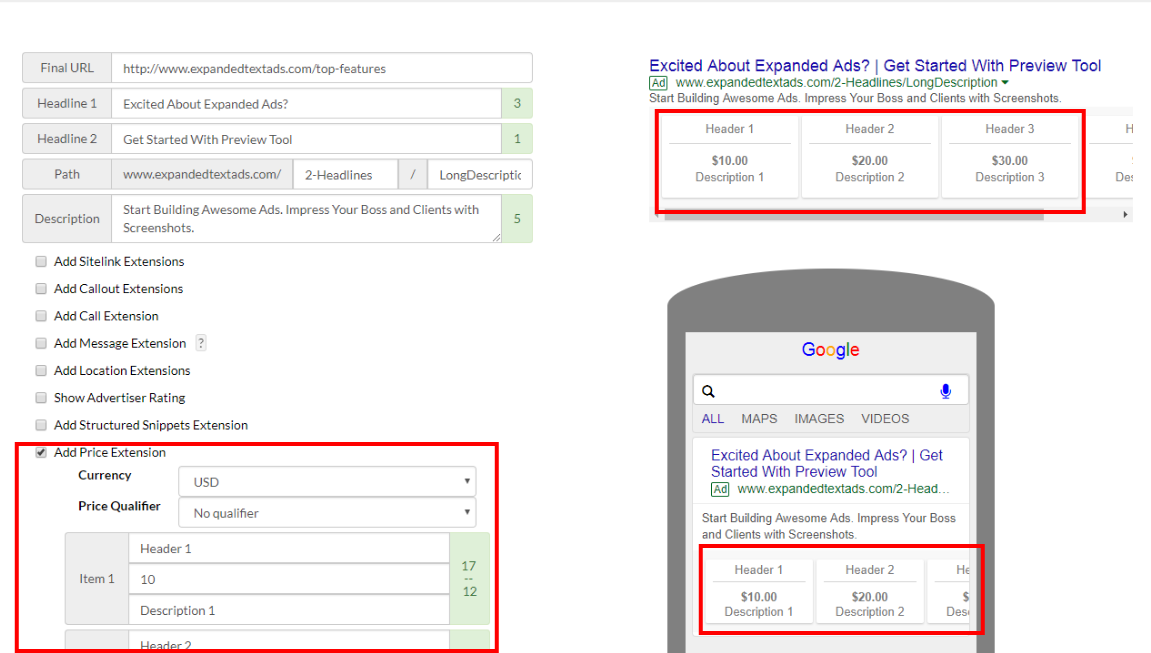 3. Updated Call Extension
We have also additionally updated the layout of how the call extension appears on mobile device.
All these changes are live and active for you to use. You can access the Expanded Text Ads Preview Tool by clicking here.
AdWords Script to Find Performing Ads
Once you launch a bunch of ads or if you already have functional ads for which you wish to check the performance, then this AdWords script to find best performing ads will help you find the winning ads in your account. Run this script an pause the poor performing ads.
Related Links: