We were also not a step behind in updating our existing tools and introducing some exciting new features. All done to help advertisers better manage their paid search marketing activities. Here are some of the major updates made by us this year.
After having successful launched Negative Keywords Tool for Amazon Ads, this year we introduced some additional features to optimize the tool.
Ad Scheduling for Amazon Ads – Amazon Ads doesn't have the option of Ad Schedule on their platform. However, with our feature, you can now use our dashboard to create ad schedules. Only after you associate the campaigns with your ad scheduling, Karooya's software will make sure that associated campaigns are Enabled for the time-slots specified in the ad schedule. 
Archive Your Search Terms Data for Amazon Ads – Where Microsoft Ads and Google Ads, lets you download historical search terms data, Amazon Ads lets you access the data of last 60 days only. To help with this, we introduced the archival feature with which you can access all the search terms data along with the performance metrics like impressions, clicks, sales, etc.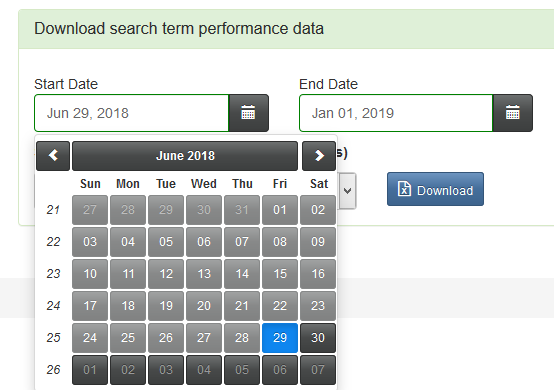 Shared Negative Keywords List for Amazon Ads – The convenience of shared negative keywords list is missing in Amazon Ads. But, with our feature, advertisers can now create shared negative keyword list and associate it to one or more than one campaigns.
Duplicate Keywords Report For Amazon Ads – Duplicate keywords split your traffic, making it difficult to determine true performance. We included Duplicate Keywords Report on your Negative Keywords Tool dashboard, to help identify the duplicate keywords, where they are (campaign or ad groups) along with the performance details.
Compare Performance Change Over Time in Amazon Ads – Unlike Google Ads, Amazon Ads platform doesn't offer advertisers with the option to compare performance of your campaign/ ad group/ keyword etc. But our compare performance feature accesses your account's historical account data and helps you draw significant comparisons amongst them.
Apart from these new features announced specifically for Amazon Ad,s, we also updated existing tools with more optimized features.
Search Box Added To The Negative Keywords Dashboard – We added a search box in our Negative Keywords dashboard to help easily find a negative keyword for a select campaign or negative keywords list.
Ad Performance Report Now Shows Ad Groups With Missing Expanded Text Ads' – Our Ad Performance Report, gives details of your account performance by ad copies. We updated the report to now include and highlight ad groups with no active 3 Headline ETAs and Compare Performance of 2 headline ETAs with 3 headline ETAs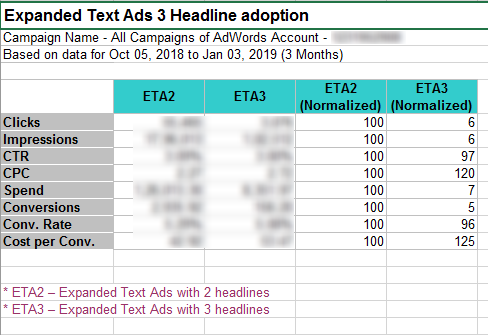 ETA Preview Tool Updated With New Ad Marker – Our ETA preview tool incorporated the new ad marker changes made by Google. It was made bold and these ad label changes were seen on mobile devices.
In addition to these announcements we also created a new Google Ads Script this year
Compare Performance of ETAs (Expanded Text Ads) 3 Headlines vs 2 Headlines – With this script, you would access a report where you can see the cumulative data of your account that are segmented basis 3 headline and 2 headline ETAs.
Related Links: